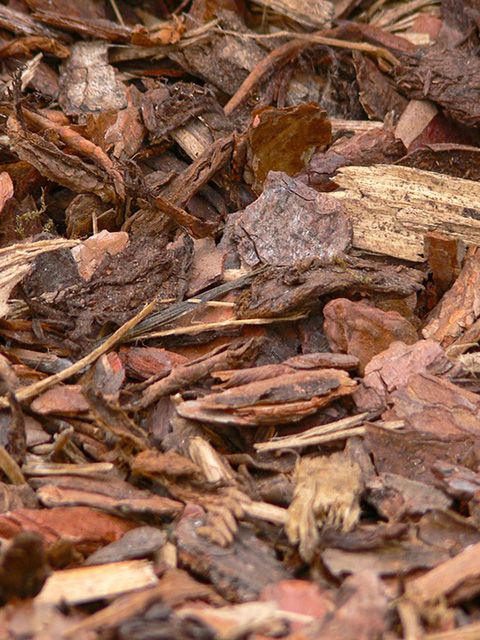 Mulch is a layer of material applied to the surface of soil. It can help your property in many ways; beautification, reducing erosion, weed control, and helps hold moisture. Not only does it look good, it enhances the job the earth worms do by helping to loosen the soil from compaction, creating pathways for roots and moisture. Mulch layers are normally two or more inches deep when applied, the deeper the better for weed and moisture control.
At David's Professional Tree Service we prefer the use of natural mulch for our customers, or choose colored mulch that compliments the exterior of your home, common colors are Red, Brown and Black. Mulches are processed with many types of materials, Hay, Cedar, Cypress, Rubber, Bark, Pine Needles, Hardwoods, Leafs, Newspapers and Plastic. The type of mulch may very by the project and the needs of the customer. Mulch is great at creating eye appeal, adding additional value to your home or business. An attractive, well maintained landscape can add as much as 12 percent to the value of your home.
Mulching is commonly used around trees, pathways, flower beds, and to prevent soil erosion on slopes. Serious gardeners know that in the early spring mulch can actually work as a "blanket" to keep newly planted seeds warm and to encourage the growing process. Mulch application are very common in flower beds and for vegetable crops. It may be applied to bare soil, or around existing plants. The process is used both in commercial crop production, gardening and in flower beds.