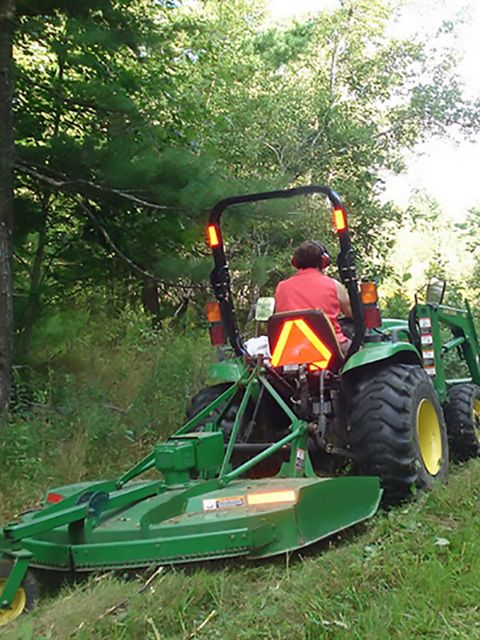 No matter how overgrown your land or property is, we have the power and equipment to mow down tall grass, small shrubs and young trees that regular mowing can't handle. Cutting back the wooded areas on your land will give it a more manicured look and allow for improvements such as gardens.  
Cleaning up your property can also increase the value of your property.  This small investment in your land could increase the value of your property while giving you more open space and useable space. It will also reduce the future maintenance and clearing costs. If you plan to clear your lot in the future, the cost can be reduced by brush hogging now to reduce the overgrowth.  
Clearing the land can also help stop the spread of disease. Overgrown brush makes a perfect home for animals such as deer, raccoons and possums that may carry ticks and fleas that can carry disease.  This can be dangerous for both your family and your pets.
Fields and Pastures    
Vacant Lots     
Construction Sites
Retention Ponds
Power Line Right-of-Ways
Overgrown Roadsides
Commercial Properties    
Industrial Lots
Farm Properties
Ditches and Inclines
Subdivision Land            
Our equipment can also mow hard to cut places, far more than ordinary lawn mowers. We can do a one time clearing or a regularly scheduled routine, whichever will meet your needs.